Red Taiwan Pinto (Adult shrimp)

1.   Its size of selling shrimp is roughly about 1.4-1.8 cm.
2.   Because it inherited the gene of Tiger shrimp, it is very easy to distinguish the Taiwan Red Pinto and Germany Red Pinto.
3.   Unique performance with tiger pattern from its tail 
4.   Due to its special and gorgeous performance, the domestic and overseas breeders deeply Love them very much.
5.   The breeders in Japan call them as"Nanacy" or "Lunar".
6.   Their breeding and reproduction have a certain degree of difficulty, as compared with Black Pinto.
7.   Its head and body characteristics of Advanced red Taiwan tiger Pinto  are different from Taiwan Red tiger Pinto, such as the head spots pattern, over back or body withe three to four unique lines.  It is not easy to find shrimp with the same external appearance, unlike other shrimp species. Thus their performance of the offspring will always be a surprise and expectation
8.   Generally,  their performance can be found in the attached Figures.
9.   Breeding conditions:

10. We also provide a certificate for you. It records the shrimp variety, color and pattern  of Vin's shrimp, as a proof of bloodline and quality. Thanks for your support, buying and affirmation. The simple certificate is showed below...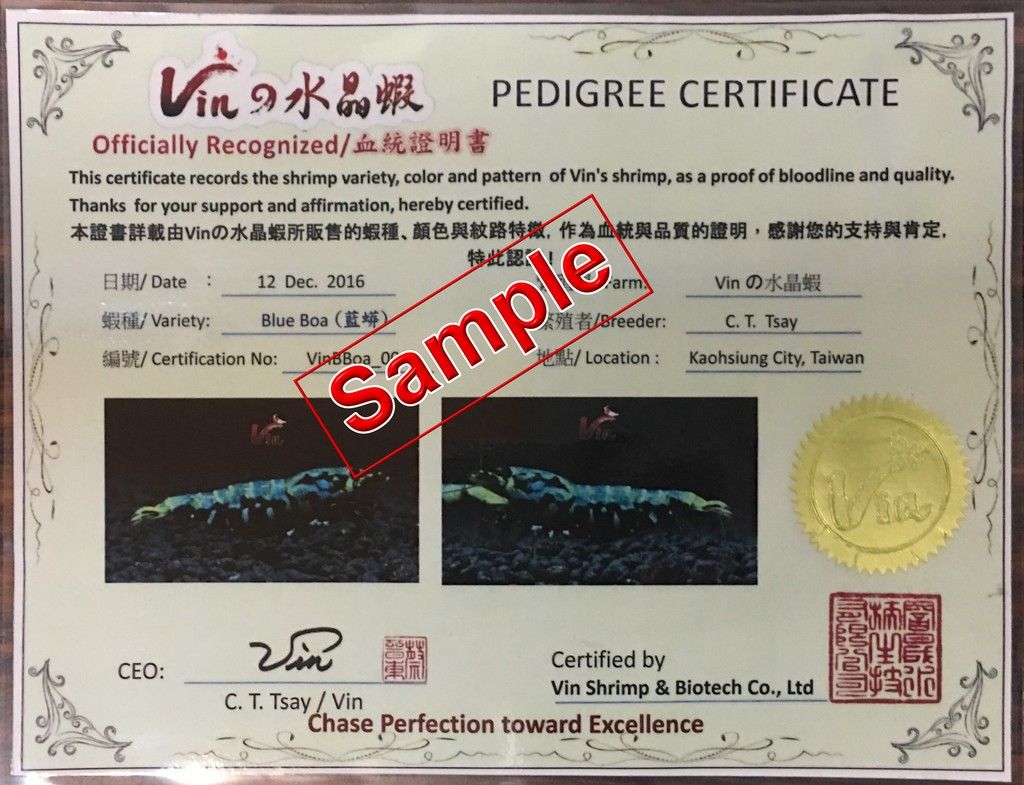 11.  Contact way: